Our certifications are our quality commitment.
Ôkéanos ensures you guaranteed quality and hygienic procedures.
Our certifications reflect this commitment.
The diversity of origins and producers we work with provides you with a wide range of products.
Constantly on the look-out for products meeting our customers' requirements
> Wholesalers
> Purchasing Centres
> Manufacturers
> Distributors.
To satisfy your needs and meet your requirements:
> We import seafood directly from the source.
> We value flexibility, adaptability and reactivity.
We are able to meet your special requirements in terms of cutting, repackaging, origin, quantity, specific assortment.
We are here to advise you and help you with the setting up of new products.
Two certifications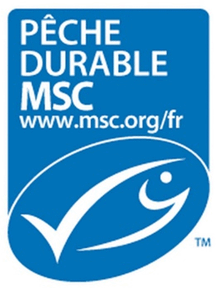 The Marine Stewardship Council (MSC) label applies to wild fish or seafood from fisheries that have been certified as sustainable according to the MSC Standard. This label ensures the preservation of marine environments, the sustainability of fish stocks as well as efficient and sustainable management of fisheries.
Certificate number: C-53920
The Aquaculture Stewardship Council (ASC) label ensures our customers responsible management of our supply chains as well as a controlled impact on ecosystems. The ASC guidelines help protect people and the environment, and focus on ensuring the sustainability of the aquaculture industry.
Certificate number: In progress
---